CCTV Systems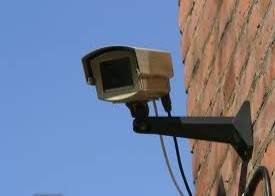 Closed Circuit Television (CCTV) has long been used by the government and big businesses for their protection. However, now CCTV is being used more commonly by small businesses and home owners looking for added security. The range of products currently available on the market has improved too, from small covert cameras to the high end tilt and pan cameras. As well as acting as a deterrent, CCTV can provide you with added security without costing £1000s.
Site Survey
The first step would be for our engineer to make a site visit to assess your needs and survey the property. A property plan will be drawn which will include locations of where the cameras will be installed with your requirements, whilst abiding by the Data Protection Act of 1998.
You may be thinking, why would J&L take the time to carry out all these steps when I saw a simple 4 camera system advertised on the internet which stated it was ready to plug & play? Well, depending on the positioning of your property in relation to surrounding properties and even trees (which surprisingly influence the light factor), it can make that simple system ineffective.
From the site survey, calculations will be taken so the right camera can be chosen, i.e. day and night, bullet cameras, angle of lens needed, black and white image, colour image and anti vandal cameras.
Which Camera?
There are several different types of camera to choose from depending on your needs; Covert, Bullet, Fixed Dome, Box Camera, Fully Functional Dome and traditional PTZ.



Covert cameras are generally used for surveillance in sensitive areas, where evidence is required for illegal activity whilst abiding with the Data Protection Act. Covert cameras are easily installed and can be disguised as smoke alarms, clocks, PIR detectors (as illustrated). They are fitted with an internal microphone for audio monitoring.



Dome cameras are named for their dome-like shape. They are commonly used in a wide range of environments including restaurants and retail stores. Dome cameras are vandal resistant and can be installed on internal ceilings. Whilst being aesthetically pleasing, they are discreet, have integrated IR available to them and also benefit by making it hard for a third party to know where they are pointing. Fully functional dome cameras have a larger angle of view and can be mounted at a greater height.
Box cameras are more specific to their purpose. They can be used internally opposed to an anti-vandal camera. It is possible to adapt a simple box camera with a wider range of lens and enclosures so they can cope with all kinds of weather conditions when placed externally. A wash/wipe facility can also be added to the enclosures.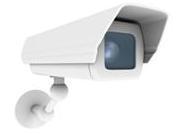 Bullet cameras, named because of their shape and size, are a versatile and cost-effective option ideally used to cover small spaces. Their small size means they can fit into small spaces and can be difficult to see - very useful when used in surveillance. Although discreet, bullet cameras can also be installed to show their presence and deter any unauthorised activity.
PTZ cameras allow you to control the pan, tilt and zoom of the camera remotely. They are traditionally used in town centres, sports arenas and by the Government. Pan-Tilt-Zoom offer a wash/wipe lens facility, option of a very large zoom and IR units can be mounted alongside.
Digital Video Recorder

After deciding on which camera, the Digital Video Recorder (DVR) needs to be chosen. The DVR records the surveillance footage onto a hard disk drive and functionality differs between manufacturers. The size of the hard disk will be determined from the hours of footage you require in a specific period along with the quality of recording/playback. In most cases a 4 channel DVR supporting 4 cameras is suitable for most homes. This typically covers the front door/drive, side access, kitchen door and garden. The playback will be shown on a dedicated monitor sited in a location of your choice.
Remote Viewing
All of the CCTV systems installed by J&L Alarms are compatible for Remote Viewing - whether that is from your iPhone, iPad or from a web browser. This is very useful if you are away from your home or business and want to ensure your property is safe. Ask for more information when you contact our office.

CCTV Systems Greater London|CCTV Systems West London|CCTV Systems Central London|CCTV Systems East London|CCTV Systems Ilford|CCTV Systems Seven Kings|CCTV Systems Goodmayes|CCTV Systems Barking|CCTV Systems Wanstead|CCTV Systems Loughton|CCTV Systems Chigwell|CCTV Systems Woodford|CCTV Systems Redbridge|CCTV Systems Leyton|CCTV Systems Buckhurst Hill|CCTV Systems Epping|CCTV Systems Wickford|CCTV Systems Hornchurch|CCTV Systems Emerson Park|CCTV Systems Ruislip|CCTV Systems Slough|CCTV Systems Iver.